ONLINE SELLING AT ITS BEST
Running an online business is all about ease of use for your customers. Clean functionality packed with features and a design that is appealing while maintaining user experience. Convenience of eCommerce can be via your website as well as apps across multiple mobile platforms.
We help you stand out by leveraging our experience of fantastic user interface combined with user experience. Because we know that having an ecommerce website and apps is not just about the number of products and marketing, but about ease of use, speed, responsiveness and design.
Love the experience
It all starts with the UX. Be it the website or apps, designing the flow and wireframes followed by the UI is key to keeping your customers engaged when they are shopping online. Ease of use is critical! You don't want your customer clicking ten times to add an item to their shopping cart and another ten times to check out and pay.
As for the design, whether you like a theme or want our highly experienced design team to create something unique for your brand – we make it happen. Colours, fonts and layout that gives you the wow factor for buyers and keep them coming back.
Make it responsive
With smartphone usage on the rise, mobile devices have become a portal for not just surfing the internet, but shopping on them. Mobile commerce is becoming the standard, and if your products are not easy to view on a phone, you're losing a huge market opportunity.
Your customers use mobiles, so you need to be mobile friendly. At Clavis, we makes sure your ecommerce website is responsive. Besides, mobile responsive websites improve SEO ranking.
Secure
Hackers and bots are always on the look out for vulnerable sites. The single word, security, keeps them at bay. Your storefront is the first contact with the customer. Our experience in online security gives us the ability to help ensure that your critical relationships are not compromised.
Our multi-level security implementations including PCI, SSL, password and cookie encryption gives your ecommerce website a hardened shell to fend malware and cyber attacks. We understand the importance of security and how lack of it can result in downtime, and irreparable reputation damage. We nitpick security because we believe prevention is better than cure.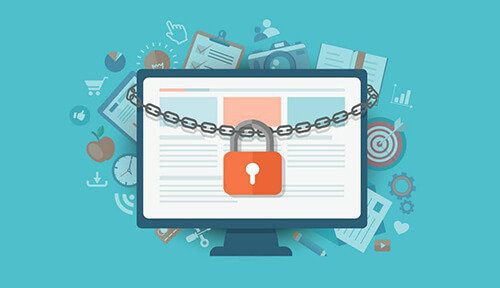 Feature packed
Features are the brains behind the interface. We give you everything you need as a merchant for your ecommerce site including product listing, catalog management, cart management, shop management, customisation, analytics, reporting, customer management and much more.
Giving your customers an optimised shopping experience is key. Viewing multiple images of a product, quick preview, zooming, easy ordering, intuitive checkout, multiple payment and delivery options, so your customer buy and keep looking for more.
Immaterial of platform, our capability to develop the full range of online and mobile store features with multi-tier security and integration of payment gateways keeps us in the good books of our clients.
On a platform that's right for your business
Integrating payment gateways of your choice