Powerful Web, Mobility and Enterprise Software Solutions
We develop custom automation software to streamline your publishing processes. Be it layout design, workflow, digital publishing or file conversion, we study your challenges and develop software that reduces your time to market.
A Full Range of Software Development Services

Emerging Technologies
Expertise in technologies that let you leverage powerful learning algorithms, use chatbots for servicing customers, analyse huge data sets, create blockchains and make devices intelligent.
AI | Blockchain | Big Data | IoT
Cloud solutions
We build applications and help migrate your existing software including SaaS and PaaS solutions to the cloud – be it private, public or hybrid – in a highly scalable and secure manner.
AWS | Google Cloud | Microsoft Azure

Security solutions
Analysis techniques including SAST, WADM, DAST and using standards such as the OWASP Top 10, CWE/SANS Top 25 and PCI compliance mandates to help keep your software and hardware infrastructure safe.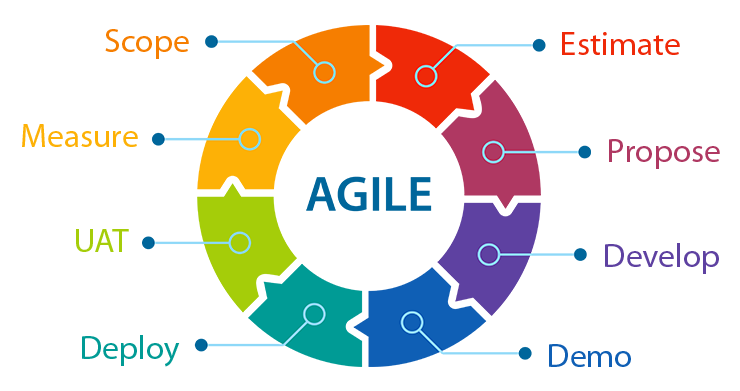 Fixed budget

If you have a clearly defined project scope, this is best way to go. Even if it's a Phase-I or a PoC, we work with you to make sure you get high quality output at a flat cost. We are flexible based on changes and enhancements during project development.
Time & Material

Here you pay for what you use. As most projects grow, you may need dedicated or shared resources to develop your software in a way that aligns with changing business dynamics.
Production Management Solution
Full fledged production management solution used by Fortune 500 companies across the globe for content and design workflow management
The top 250 newspapers globally use DigiNewsPress to reach readers outside their countries, delivering printed papers to their doorstep.
The MNA Sitting Application cleared the 20 year backlog of unformatted debates, added a powerful Digital Asset Management system and took the assembly paper-free.
In the arena of chatbots, Zyra is one of the most advanced for home services. It has been build so that she can be integrated into any website.
Automated pagination of display and classified advertisements to InDesign for one of the leading newspaper publishers in the UK
Driver and rider apps on iOS and Android platforms for live location tracking and links to a robust backend  with details of drivers, ride history, billings, commissions with an array of reports


The promise of quality, meeting deadlines and ensuring good service are vital to a software like ours that caters to the newspaper industry. Over the years, Clavis has often gone beyond their call of duty and implemented ideas that helps us sustain customer delight. Daniel L
I would say the entire experience with Clavis gave us the confidence to slowly outsource our complete development to them. It's the transparency and one-team dependability that made all the difference. Nico L
The use of software in a process is all about ROI. The solution from Clavis delivers a time reduction of hundreds of man hours and hundreds of thousands of dollars each year – that's huge time and cost saving. Saseeta R
About Us
At Clavis Technologies, we provide end-to-end workflow consultancy and support it with our software, services and solutions. We believe in solving challenges via our expertise in automation and workflow. Our expertise in the publishing industry helps us address key pain points for Newspapers, Magazines, Books, Journals, Corporates and Educational Institutions.
Careers
We are a business organization that runs like a family, develops a culture for everyone interested in association. Values are what are at the core of Clavis Technologies. We believe that great organization requires a focused and consistent set of values. Combined with trust, this forms the basic building block of all relationships: care, competence, commitment, communication and character. Visit the careers page to know more about how you can be a part of the Clavis family.
Contact Us
To know more about what we do or how we can help your business, drop us an email or drop by at one of our offices listed on the contact us page.